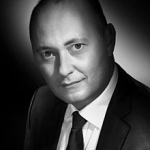 DR ARIEL BERESNIAK, MD, MPH, PhD
CHIEF EXECUTIVE OFFICER
Ariel Beresniak is an international expert in modelling and decision making in life sciences. He graduated as a physician with a 5 years specialization in Public Health from the Faculty of Medicine at University of Marseilles (France). Following his medical studies, he obtained his Master's degree in Economic research and his PhD in Applied Mathematics in Economics at the Claude Bernard University in Lyon (France). Subsequently, he obtained two certificates in Healthcare Evaluation at the Harvard School of Public Health (USA), followed by an Accreditation to Supervise Research (France).
During the past 25 years, Ariel Beresniak has developed his expertise in both the academic and the industry world. He was formerly Head of Health Economics for Glaxo-Wellcome (1993-1999), and Global Head of Pharmacoeconomics for Serono-international (1999-2004).
Ariel Beresniak is the author and co-author of numerous articles within modelling and decision-making analyses. He also wrote several reference books in French, Spanish, Portuguese and Japanese on these same topics.
Founder and Chief Executive Officer of Data Mining International SA since 2004, Ariel Beresniak is also expert-consultant for the World Health Organization, the European commission and is accredited to supervise research (HDR) at Paris-Descartes University (France).
SENIOR RESEARCH PARTNER
Gérard Duru is an international expert in computerised sciences and econometrics. He holds a PhD in Mathematics and is Doctor es Sciences. 
SENIOR RESEARCH PARTNER
Jean-Paul Auray is an international expert in applied mathematics in decision making. He holds a PhD in Mathematics and is Doctor es Sciences.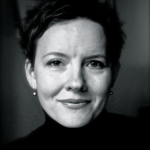 INTERNATIONAL DEVELOPMENT MANAGER
Alina Juusti-Hawkes holds a Master of Arts degree from the University of Tampere (Finland) where her multi-disciplinary studies in International Politics, Psychology, Sociology and languages have contributed to her wide profile and allowed her to work in various domains, namely in the financial and the pharmaceutical sector. Alina is responsible for the development of international communication and public relation with key stakeholders in order to ensure the effective development and implementation of the international marketing and business strategy.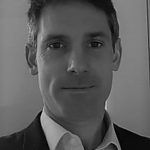 PARTNERSHIP DEVELOPMENT MANAGER
Peter Kennedy is responsible of initiating new partnership relations in the Health, Finance and FMCG industries.
Holding a BSc. in Physics from the UK, a Masters in business from ESCP-Europe in France, and a MBA in digital marketing, Peter has developed his experience and expertise for exploiting data to enhance both marketing and R&D performance.